Family run for over 20 years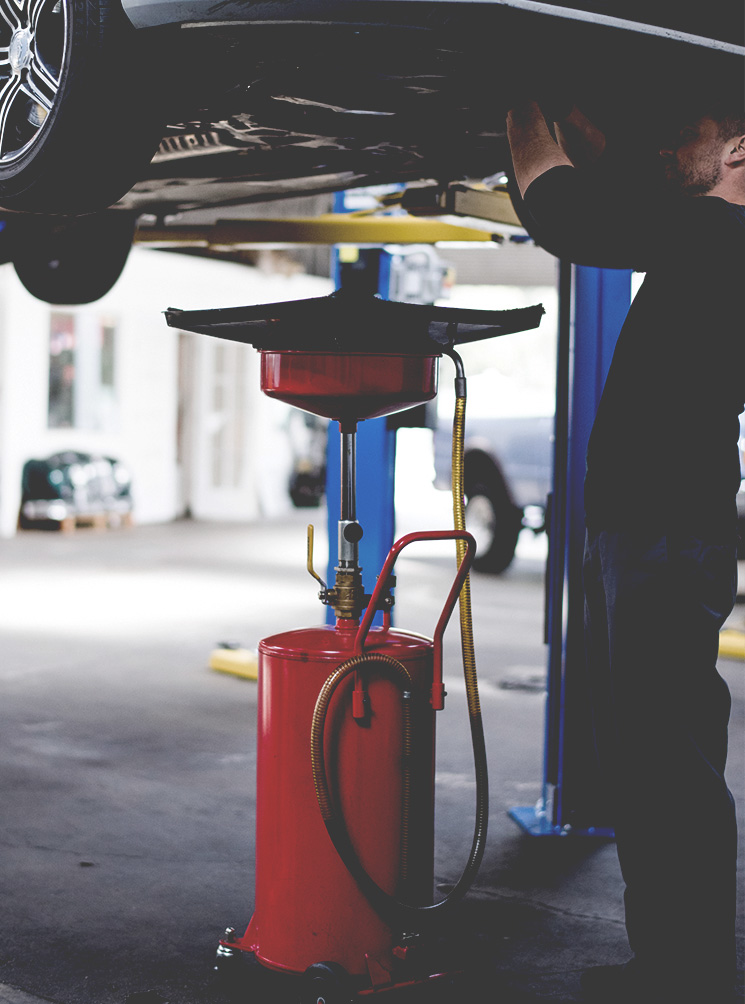 WE ARE A FAMILY-OWNED AND OPERATED FACILITY WITH HANDS ON OWNERS OVERSEEING MOST, IF NOT ALL JOBS.
At 2000 Auto Collision we have a reputation for quality workmanship, customer satisfaction and ongoing community involvement in the Greater Vancouver and the lower mainland areas. 
We have recently doubled in facility size to offer faster, more efficient service to our customers. With numerous accreditations from ICBC, ie Valet Shop accredited, to body framing accreditations, we use only the latest equipment and technology to repair your car to its original state. 
Our technicians are well experienced with all makes and models of vehicles from Nissan, Kia, Ford, Honda and more. At 2000 Auto Collision we guarantee and warranty all of our repairs. We have long-standing partnerships with different service providers to ensure a quick and comprehensive collision repair experience. 
Owner David Franklin has over 40 years of experience in the Auto Body Repair Industry. David has a full understanding of the repair needs of today's vehicles with an extensive background in Unibody Repairs. 
2000 Auto Collision is dedicated to making sure that you are comfortable with every aspect of the repair of your vehicle. We understand the worries that accompany a repair — Will my car ever be the same? Will I have problems in the future? 2000 Auto Collision makes collision repair simple and worry-free. 
With over 40 years of experience, 2000 Auto Collision is among the most trusted source in automotive repairs in Surrey and Greater Vancouver. From our Lifetime Guarantee to our ICBC c.a.r. Shop Accreditation, to our friendly smiles and highest of quality repairs, there are many reasons why our customers choose 2000 Auto Collision as their first choice in auto body repair
Craftsmanship
Every one of our technicians is fully certified and ticketed. So rest assured when you bring in your vehicle to 2000 Auto Collision, your vehicle will be in safe hands. Our commitment to ongoing training for our technicians means that your vehicle receives the latest procedures & the highest-quality repair work.
Size
With everything you need under one roof from a state-of-the-art automobile frame measuring system and spray booth, to a full detail section, we make sure that we go all the way down to the micro details of your vehicle.
Convenience and Ease
We are one of the few auto body repair shops to offer valet services anywhere in the Lower Mainland. We offer a wide selection of replacement vehicles to help our customers get to work and send their children to school during the repair process.
Quality Guarantee
We guarantee all paint and body work against any defects on workmanship or materials for the life of the vehicle (while in possession of the registered owner as indicated on the Lifetime Guarantee provided upon completion of repairs). We have much confidence in what we do, and we want our customers to feel the same confidence in us.
"Amazing shop, helped me paint & install some custom body parts. Great for any modifications/collision repairs. Owner David is extremely attentive to detail."
Tony N.
"2000 Auto Collision repaired a couple of dents and a deep scrape on my Lexus RC and did an awesome job. No trace of damage or repair anywhere. The staff are great, the price was better than the big shops, and I had my car back in 4 days. Great service - I would definitely recommend this place!"
Martin K.
"Devon was amazing! Super helpful, went above and beyond. The truck was repaired in less than a week. The loaner vehicle was a brand new Nissan Sentra. 2000 Auto collision is Nissan certified which is why I brought my Nissan Frontier there"
Jason L.
"The staff was so friendly and the service was great. They were efficient and professional. I would definitely use them for any future services."
Sonya M.
"I just want to express my gratitude for the fantastic service your company provided for my vehicle repair. The process was easy and efficient and my car repairs were completed in such a timely manner. I am extremely happy with the outcome and will highly recommend your shop for any ICBC claims or other services. Thank you again, all your hard work is greatly appreciated."
Kristine R.
"I had a great experience with 2000 auto collision Express. Very friendly staff that go out of their way to help. Thanks guys."
Natalia L.
"I had a great experience when I took my 2002 Chrysler Intrepid to 2000 Auto Collision. Fast, friendly people and great customer service."
Rick C.
"Great experience with this business. I appreciated the professional service along with the very pleasant and kind staff ... Devon & Julia both! They did a great job at repairing my vehicle 👍 !"
Patricia W.
"Great experience with Devin and David. Really put a smile on my face. They know what they doing. They even surprised me and my car was beautiful. My jaw dropped once I seen it. I'd recommend these people any day of the week. Great service great work"
Jas B.
"My experience with them was very pleasant. They did a wonderful job with my car! I would definitely recommend friends to bring their cars here!👍 "
Hafsah D.
"Did a great job on my vehicle and customer service was excellent too. Would highly recommend."
Holly B.
"I have had to have auto repairs twice now, body damage and windshield. The team is professional, friendly, helpful and honest; their work has been quick and quality both visits. I will only go to 2000 for autobody repairs."
Janelle T.
"My brand new mustang was brought to 2000 Collision in pieces, it took some time but was certainly worth the wait. They even through in some small extras, car is better than new I highly recommend these guys if you want your vehicle fixed properly"
William C.
"I brought in my 2013 Toyota Corolla after being rear ended and they were all very friendly, helpful and professional. All around a good experience."
Aly H.
We Are Proud To Offer Lifetime Guarantee On Our Work